Northern Cyprus Hotel Guide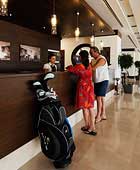 Which North Cyprus Hotel?
This website is your one-stop shop for independent reviews of 5 star, 4 star, 3 star and boutique hotels in Northern Cyprus.
With North Cyprus Hotels, it's easy to find the best hotels in Northern Cyprus – as rated by other travellers!
Whether you're looking for the best Kyrenia hotels or 5 star luxury or budget hotels in North Cyprus, you'll find all the information you need to make the right choice.
4 Easy Steps To Your North Cyprus Holiday Hotel!
1. Search through 96 hotels in North Cyprus by name, ranking or star rating.
2. Read hotel reviews, view photos, and discover more.
3. Book your hotel through our North Cyprus hotel booking agent at discounted prices.
4. Write a review when you return from your North Cyprus holiday. Tell us everything!


North Cyprus Hotel Deals

Dome Hotel
From £25 per person
In the Heart of Kyrenia
Elegant and Historical Hotel.

Oscar Resort Hotel
From £17 per person
4 Star Hotel in Kyrenia
Many Amenities. Great Value.

Colony Hotel
From £29 per person
5 Star Hotel in Centre Kyrenia
Excellent Service. Rooftop Pool.